Consumer demand for healthier, more sustainable and personalised products is creating a vast opportunity for FMCG companies to innovate. This is especially true when paired with other societal changes such as the millennial influence and the opportunity to enhance and amplify aspects of the user experience.
As well as creating inventions for FMCG companies, Iprova has also created inventions for companies in other sectors who want to launch products and services which are relevant to FMCG consumers.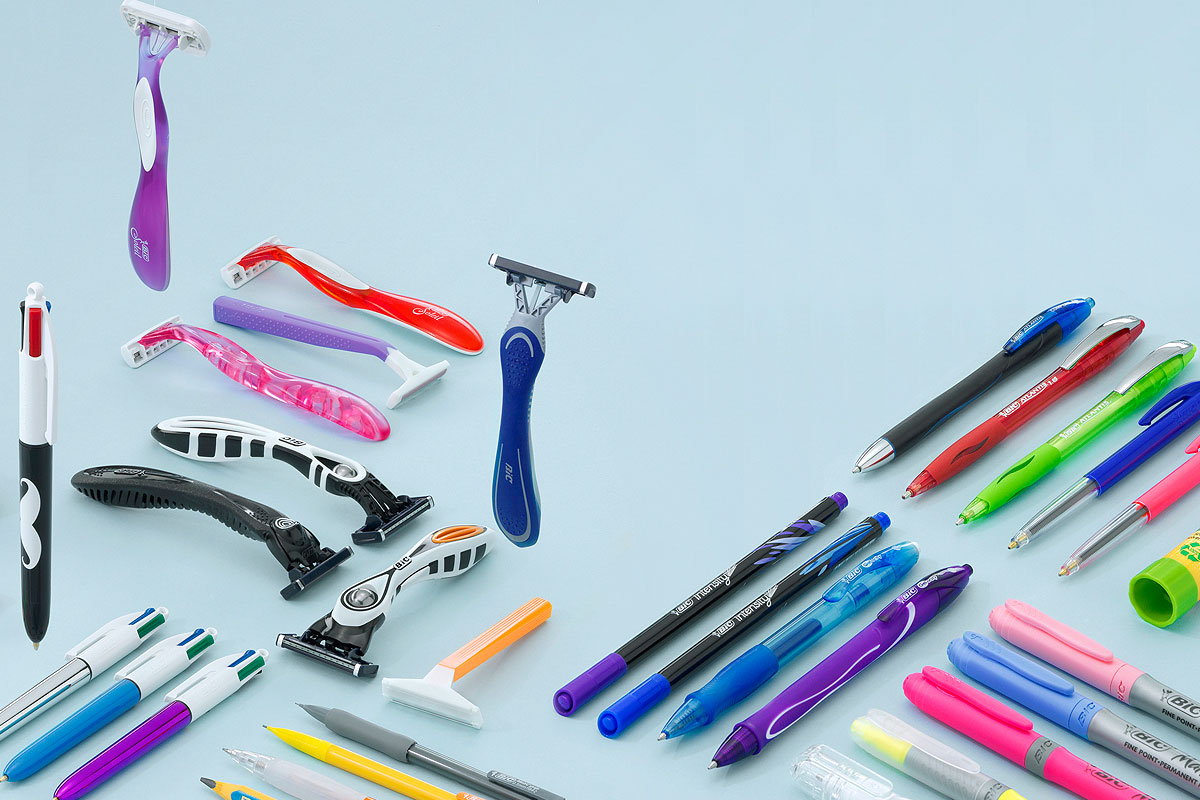 Our work
Iprova successfully delivered inventions in both the shaver and stationary categories, many of which are being advanced by BIC. Such was the success of these two pilot programs that BIC selected Iprova as the technology provider for the BIC-Iprova Invention Lab to enhance BIC's Innovation and Research & Development (R&D) capability. This became operational on schedule in the third quarter of 2020 and is already delivering inventions at scale to help drive BIC's next generation of products.
At BIC we recognize the need to stay ahead of ever-changing consumer demands. The new Invention Lab with Iprova will help us reimagine how we create products that enable consumers to better express themselves and make their lives simpler. Iprova has demonstrated that their technology will enhance BIC's approach to inventing products that solve the needs of our consumers. That's why we decided to bring their technology in-house, strengthening BIC's R&D capability and creating a stream of disruptive and diverse inventions.