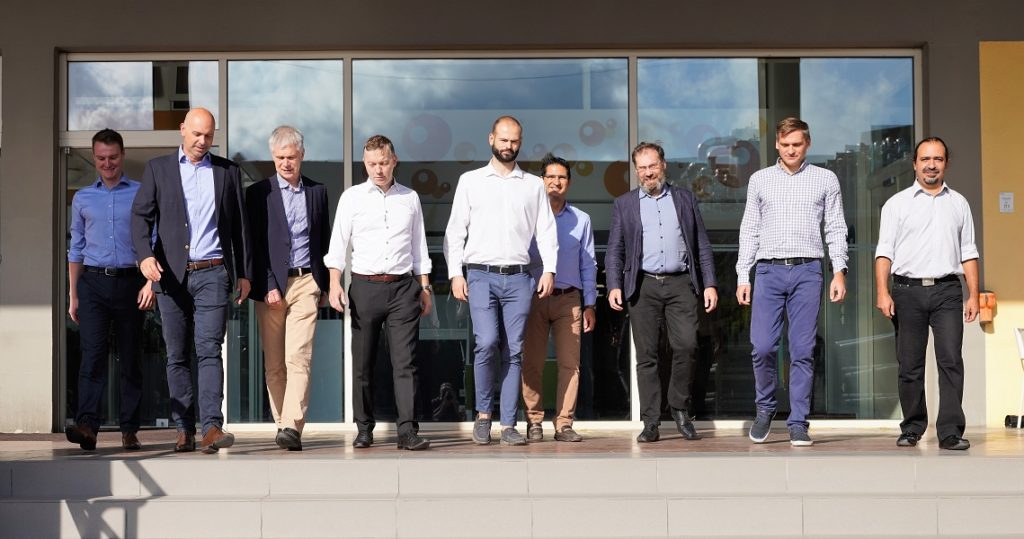 BIC and Iprova came together at the BIC-Iprova Invention Lab in Athens, Greece, to celebrate the first anniversary of its opening. The two companies looked back at a successful first year of generating innovative ideas which will contribute to BIC's future commercial success.
The BIC-Iprova Invention Lab was launched in October 2020. Iprova's technology brings digital transformation to invention. The machine learning and NLP based technology constantly monitors market, social and technological advances around the globe, identifying new inventive information to create valuable inventions.
Using Iprova's machine-learning based, data-driven approach to invention, a dedicated team of inventors from BIC kicked off a variety of new projects during the last year. Over 30 patent applications are in the process of being filed based on the output of the lab, many of which are currently being prototyped as part of BIC's product development process.
"At BIC we reimagine everyday essentials, bringing simplicity and joy to consumers by offering them long lasting, high-quality products with smart design. With the help of Iprova's technology, the BIC-Iprova Invention Lab develops next generation products which capture that same vision," explains Kostas Mavroidis, Senior Manager and Head of the Data-Driven Invention Lab. Mathieu Vandermolen, VP – Intellectual Property – Innovation, BIC, adds: "Stay tuned as we expect to announce details of the first product created with the help of the lab soon!"
Julian Nolan, CEO of Iprova says: "It's a huge privilege for Iprova to be able to work with such an innovative and globally recognised brand as BIC. BIC's foresight in leading the world in bringing digital transformation to invention is generating huge interest amongst other leading consumer, technology and industrial enterprises who want to replicate the success of BIC."